Contemplative music
Thoughtless meditation
Siim Koppel's debut album
The handpan drum, popularly known as an ufo instrument, came into my life by chance. I was asked if I could come to an event to play handpan drum. Although I had never played this instrument before, to my surprise, I answered "yes".
Then I asked the Estonian drum master to make me such instrument and I started practicing carefully. As it is a percussion instrument, it was not difficult to become friends with Hang as a drummer. From that moment on, I can no longer imagine my life without the enriching and soothing sounds of Handpan.
In the beginning of 2021, moving around the beautiful Estonian country and feeling frantically peace, inspiration and gratitude for the beautiful nature that has been given to us, the idea arose to pour the vibration of different places into the music with the help of Hang Drum.
Each story on the record was born in a different place in Estonia according to the perceptions and impulses received in that place. After recording the first demo with Hang Drum, I recorded it officially and added different instruments to the songs.
The purpose of the music on this record is to calm the fast flow of everyday life and make you stay in the moment. When we take a few moments every day, look at an object, into the distance, or close our eyes and listen to the music that caresses the waves, we know that we have done a great service to ourselves and to everyone else.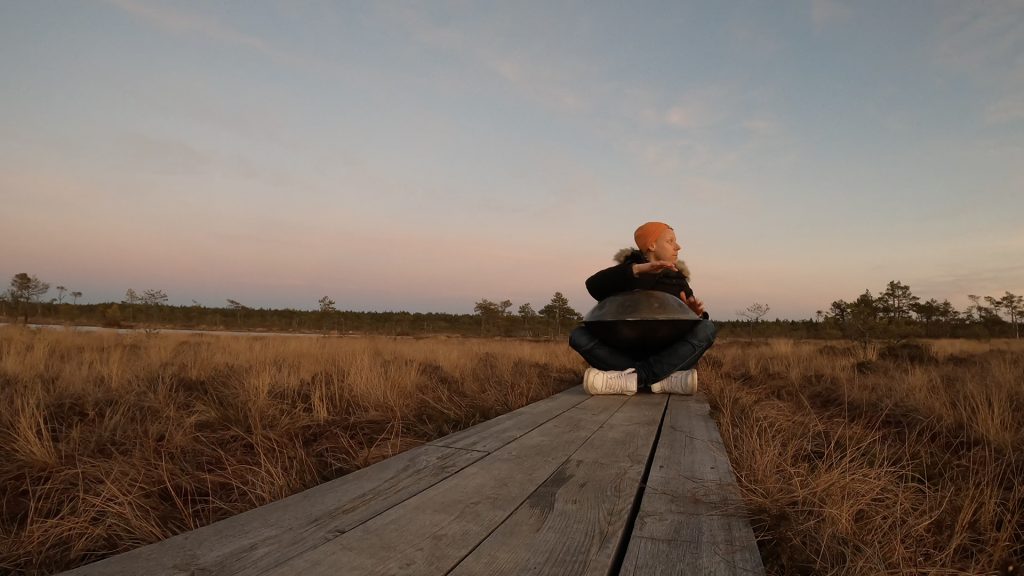 I hope that the wonderful music of the Handpan drum will accompany you in many moments of your life and that you will find both beautiful notes and colors inside this music that will be transferred to other wonderful lives.
THANK YOU FOR SUPPORTING MAKING MUSIC!